SkinMedica®, iS Clinical®, and DefenAge
The skincare product lines available at Newport Beach Center for Plastic Surgery have been hand-selected for their effectiveness in treating a wide range of skin conditions and their ability to help you take the best possible care of your skin. We offer SkinMedica, iS Clinical, and DefenAge products; three of the most effective lines available in the USA. We provide medical-grade products of the highest quality to ensure you get the best and most beautiful results.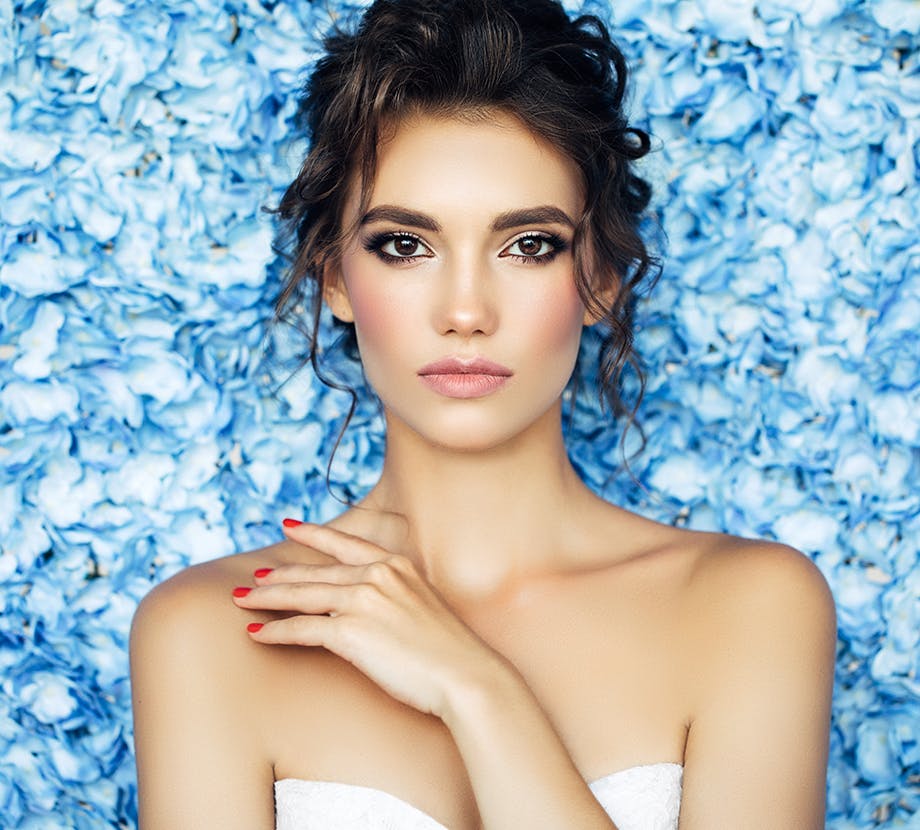 Is this you?
Here are some common reasons our clients may be looking for medical-grade skincare products:
Over-the-counter products cause me to break out, make my skin oily, or just don't seem to work
I've invested a lot of time and money to protect my skin health and want the best possible products for daily use
Please contact us today to schedule a consultation at our private, luxury Newport Beach office. Dr. Savalia and his staff are committed to helping you reach your cosmetic goals and will be happy to demonstrate all of the premium skincare product lines we offer
About SkinMedica
We are an authorized provider of SkinMedica products from Allergan, a leading brand in cosmetic medicine that also produces BOTOX® Cosmetic and JUVÉDERM®. SkinMedica only works with physicians who can offer these products as part of a medically supervised skincare regimen. We will help you select the right products based on your skin condition and the treatments you have received at our practice. Some of our most popular products in this line include the following:
Lytera® 2.0 Pigment Correcting Serum – A specially formulated pigment correcting serum designed to address stubborn discoloration
Essential Defense Mineral Shield 32 SPF – A sheer, lightweight, mineral sunscreen, offering UVA/UVB protection
AHA/BHA Exfoliating Cleanser – This gentle exfoliating cleanser removes dead skin, improving the appearance of skin tone and texture
Facial Cleanser – The highest customer-rated cleanser for all skin types; it removes environmental pollutants, excess oil and makeup, and hydrates and refreshes skin
HA5 –
Lumivive™ System – This two-step system protects your skin against blue light and pollution and helps with overnight recovery
Rejuvenative Moisture – This product provides moisture to plump and rejuvenate the skin
Replenish Hydrating Cream – This cream hydrates, refreshes, soothes and nourishes sensitive skin
Rejuvenize Peel – Developed to smooth the appearance of fine lines and wrinkles
Retinol Complex .25, 0.5, 1.0 – These products renew skin and diminish the appearance of fine lines
Vitalize Peel – Formulated to help provide vibrant, radiant-looking skin with minimal downtime
[insert 3 part image of magazine covers]
About iS Clinical
We carry the full line of iS Clinical products designed to cleanse and hydrate the skin, protect it from sun damage, and treat wrinkles, fine lines, discoloration, and blemishes. As the name implies, the company developed clinically-validated skincare products to improve skin tone and protect skin health. These are some of the most popular products in this line:
[insert image]
Cleansing Complex – Gently resurfaces and removes dead skin cells, cleans skin and pores without drying and helps control acne
YOUTH Eye Complex – Focused on reducing the appearance of under-eye puffiness; this product also lightens dark circles for immediate and long-lasting improvement of the eye area
Active Serum – Reduces the appearance of fine lines and wrinkles, diminishes the appearance of hyper-pigmentation and acne, smooths and softens skin texture with long term results
Super Serum Advance+ – Reduces fine lines and wrinkles, improves appearance of scars, brightens skin, and protects against antioxidants
Pro-Heal Serum Advance+ – Specially formulated to help repair and restore, increase antioxidant protection and improve the appearance blemishes and aging skin
Hydra Cool Serum – Formulated to rejuvenate, hydrate, and soothe dry, irritated or sunburned skin
Youth Intensive Crème – Rich cream formula provides 24-hour hydration, protects against antioxidants, and delivers essential nutrients to the skin; reduces the appearance of fine lines and wrinkles
Clinical Extreme Protect SPF 30 Sunscreen – Ideal for all skin types, ultra-sheer, quick-absorbing with a weightless matte finish, water-resistant, UVA/UVB protection, dermatologist tested, oil and fragrance-free
DefenAge Skincare
A peptide called defensin, the active ingredient in DefenAge products, has been found to have the capacity to reprogram your system and make your skin younger, day by day. These revolutionary products can be combined with your usual skincare regimen to enhance results.
2-Minute Reveal Masque – A high-performing, fast, resurfacing masque
24/7 Barrier Balance Cream – Restores skin by addressing it where it matters, available in a fragrance-free formula
8-in-1 Bioserum – A groundbreaking serum to restore skin quality
Clinical Power Trio – A three-part skincare regimen, also available in a fragrance-free formula
Fly Kit: Don't fly without your DefenAge products in TSA-approved sizes
1-Step Multi-Cleanse – Melt away the surface debris on your skin, dissolving makeup and mascara, and liquifying skin-damaging impurities in your pores
3D Eye Radiance Cream – Refresh the skin around your eyes with an extended-performance eye cream
Men's Kit – Developed specifically for men who want healthier, more youthful skin from the fragrance-free skin rejuvenation products from DefenAge