ANTEAGE, EPIONCE, & SKINBETTER SCIENCE
The skincare product lines available at Newport Beach Center for Plastic Surgery have been hand-selected for their effectiveness in treating a wide range of skin conditions and their ability to help you take the best possible care of your skin. We are proud to offer:
AnteAge
Epionce
skinbetter Science
These are some of the most effective lines available in the USA. We provide medical-grade products of the highest quality to ensure you get the best and most beautiful results.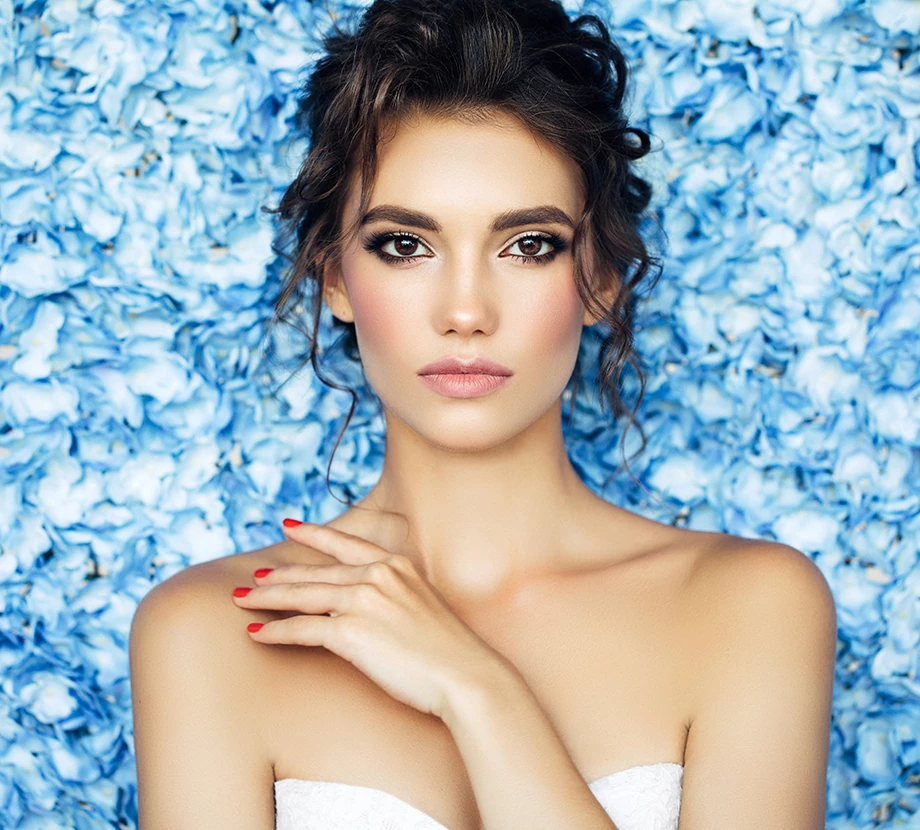 Is this you?
Here are some common reasons our clients may be looking for medical-grade skincare products:
Over-the-counter products cause me to break out, make my skin oily, or just don't seem to work
I've invested a lot of time and money to protect my skin health and want the best possible products for daily use
Please contact us today to schedule a consultation at our private, luxury Newport Beach office. Dr. Savalia and his staff are committed to helping you reach your cosmetic goals and will be happy to demonstrate all of the premium skincare product lines we offer
ABOUT ANTEAGE
Developed by researchers, scientists, and physicians at the top of their fields, AnteAGE is a pioneer in the science of human bone marrow stem cell technology in aesthetics and dermatology. AnteAGE utilizes stem and growth factor cytokines that come from human bone marrow. This is the most natural and powerful way to revitalize and restore youthful, radiant skin. AnteAGE products are 100% cruelty, paraben, cell, and pathogen free. Some of the most popular products in the AnteAGE line include the following:
AnteAGE Serum – This regenerating serum contains Stem Cytokines™, peptides, and antioxidants to achieve anti-inflammation, reduce fine lines and wrinkles, improve skin strength and health, and protect from environmental toxins.
AnteAGE MD Accelerator – Supports a healthy skin defense system, reduces the appearance of large pores, balances moisture levels, and gently increases skin renewal at the cellular level.
AnteAGE Home Microneedling – This system includes the AnteAGE® Microneedling Solution and a Microchannel Roller, which are used together to reactivate the natural regenerative properties of the skin. The solution includes stem cell growth factors and hyaluronic acid to enhance the healing response and regenerative ability of your skin at the cellular level.
AnteAGE Cleanser – This innovative cleanser provides a balanced cleansing formula suitable for all skin types. The AnteAGE cleanser is a gentle, foaming formula that enriches the skin with essential fatty acids, antioxidants, and anti-inflammatory and detox ingredients that cleanse impurities, remove excess oil and debris, and leave the skin soft and hydrated.
Brow Serum – Overnight Brows Growth Serum achieves fuller, thicker eyebrows by stimulating dead and over-plucked hair follicles. This serum is designed to achieve more dramatically full, more beautiful brows.
Lash Serum – Specially-formulated Overnight Lash Growth Serum contains twelve hair growth factors designed to thicken and strengthen the lashes. This innovative serum is free of parabens, prostaglandin, and fragrances, making it safe, gentle and effective in helping to achieve thicker, more beautiful lashes.
ABOUT EPIONCE
Epionce is a line of medical-grade skincare products created by esteemed dermatologist Dr. Carl Thornfeldt. Backed by decades of clinical and scientific research, Epionce supports a healthier skin foundation while addressing your unique complexion concerns. Epionce products are engineered to help achieve your skin's maximum potential in terms of radiance, suppleness, and resilience. Their gentle formulae are free from harmful parabens, sulfates, and fragrances that disrupt your well-being. Made with restorative botanical ingredients as well as powerful antioxidants, Epionce revitalizes and refreshes your appearance with repeated use. All technology used to make Epionce products is exclusive to the Epionce brand. They truly are skincare connoisseurs. The following are some of the most popular products in this line:
Epionce Lytic Gel Cleanser - This powerful cleansing treatment was specifically developed for oily and combination skin types. The Lytic Gel Cleanser works to eliminate the root causes of breakouts and instantly refresh the skin.
Epionce Renewal Facial Lotion - This hydrating, lightweight formula helps reverse the signs of aging, including fine lines, wrinkles, hyperpigmentation, and loss of elasticity. The skin is left firmer and more supple, with a smooth, youthful texture.
Epionce Intensive Nourishing Cream - The ultra-rich, moisturizing formula of Intensive Nourishing Cream contains high levels of active complexes, stimulating skin rejuvenation. The skin is left visibly younger-looking on the face, neck, and décolleté.
Epionce Renewal Eye Cream - Renew and refresh the delicate skin around your eyes with Renewal Eye Cream. This gentle formula utilizes soft-focus technology, emitting and scattering visible light to make dark circles and puffiness less noticeable.
Epionce Medical Barrier Cream - This cream is specially formulated for dry, scaly skin or highly sensitive skin types. This therapeutic cream achieves deep hydration and repairs the skin after resurfacing or other treatments. Ideal for skin resistant to preservatives or sensitizers in standard moisturizers.
Epionce Lytic Tx - Lytic Tx helps to refresh and repair the skin by cleansing the pores, minimizing skin imperfections, improving the texture of the skin and reversing the signs of age. Used daily, Lytic Tx helps reduce inflammation and irritation from acne, dermatitis, rosacea, and psoriasis.
Shop Now! ENTER CODE: 20201225 AT CHECK OUT
About SkinBetter
skinbetter science is a new paradigm in skincare. We believe you can achieve remarkable results simply through purposeful product innovation, which is why we leverage advanced chemistry to help skincare products do more. In addition to being scientifically advanced, skinbetter provides an uncomplicated approach to skincare. One product can create impressive results; two to three skinbetter products can change how you feel about your skin.
skinbetter products are purposefully developed and only available through authorized providers to establish genuine patient-practice relationships. Not just another skincare company, skinbetter uses accomplished science to create authentic connections and real-life results. All skinbetter science products are dermatologist-tested, paraben-free, fragrance-free, dye-free, and cruelty-free.
Previously only available for purchase at a dermatologist's practice, skinbetter products are now available online through authorized practitioners such as Newport Beach Center for Plastic Surgery. You'll find a unique registration page to create an account on skinbetter.com through our practice when you click here. You can have these award-winning products and treatments shipped to your door to enjoy real results as soon as possible.
These skinbetter science products are the ones fans return to repurchase because they work. They have won countless top beauty awards and received rave reviews from the most discerning skincare professionals:
AlphaRet Overnight Cream: A skincare cream featuring a retinoid combined with an alpha hydroxy acid (AHA) for visible skin rejuvenation with little-to-no irritation. It improves the appearance of lines, wrinkles, uneven tone, and texture.
Even Tone Correcting Serum: A lightweight, multi-action skin tone serum that improves the appearance of brown patches, sun damage, hyperpigmentation, and discoloration.
Trio Rebalancing Moisture Treatment: This patented formula uniquely balances dry, aged skin for heavy hydration without added weight.
EyeMax AlphaRet Overnight Cream: AlphaRet technology improves the appearance of dryness, crepiness, puffiness, lines, wrinkles, and darkness around the delicate eye area.
InterFuse Treatment Cream EYE: A powerful and award-winning treatment to recharge the eye area by improving the appearance of crow's feet, wrinkles, puffiness, and under-eye darkness.
Alto Advanced Defense and Repair Serum: This super-potent antioxidant is the new gold standard in environmental and intrinsic defense. It helps improve the appearance of skin dullness, redness, and overall tone and texture for brighter and more radiant skin.
sunbetter Tone Smart SPF 75 Sunscreen Lotion: A tone-adapting and creamy lotion that provides just the right amount of color. This oil-free broad-spectrum sunscreen can double as a primer under makeup or replace a light coverage foundation.
sunbetter Tone Smart SPF 68 Sunscreen Compact: A tone-adapting, silky smooth compact that provides a hint of blendable color. This broad-spectrum sunscreen can be a primer under makeup or layered for additional coverage.
*You must choose us as a provider before making a purchase. Once you create a log in, you need to go the upper right hand corner where it says "Welcome (Patient Name)". When you click on that, you will need to "Change Professional" and search for Dr. Savalia. Once you choose him as your set provider, you can make purchases.