Are Breast Implants a Good Idea for Graduates?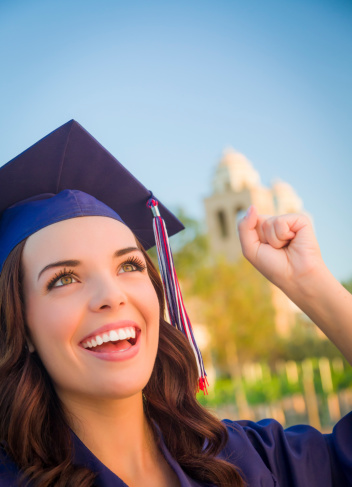 Many people believe that teens and young adults these days are growing up in a society that places greater importance on physical appearance than past generations. As a result, there's a trend toward young adults asking for (and parents giving) breast implants as a high school or college graduation gift.
On the surface, the "limbo" in between high school and college seems like the ideal time for an 18-year-old to schedule and recover from breast augmentation, before she begins her new life at college. When we look deeper, though, are teen breast implants really a good idea?
Choices May Be Limited
For high school graduates, one reality of getting breast implants is that they may not have as many options as older patients. Silicone implants remain the most popular choice for breast augmentation in general. This implant type is only FDA approved in the U.S. for women age 22 and older, although "off-label" of silicone implants for younger women is permitted at the surgeon's discretion.While saline implants can look great in the right candidate, a woman who has her heart set on silicone may need to wait a few years.
Getting Implants for the Right Reasons
Because of her age and maturity level, a teenage girl may simply think of implants as a quick way to get the body she'd like to have, and may not understand the long-term implications. Breast augmentation is surgery, so there are associated with potential risks and complications. I work closely with every patient to determine if she wants implants for the right reasons and if she truly understands the pros and cons of her decision, regardless of her age. The point must be made clear that getting implants is a major commitment, and that's not a decision that every teen is ready to make.